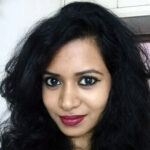 Charishma is a postgraduate in English Literature and a writer and editor by profession. Culture and languages fascinate her, and therefore, she is learning Spanish, German, Dutch, Turkish, Arabic, and Norwegian. She loves reading historical and mythological fiction. She dreams of owning a huge land, which will be home for stray cats and dogs.
Central Government plans to roll out a new scheme for Dalit startups by providing a platform to tech wizards to develop their entrepreneurial passions.
Big FMCG giants are pledging for green initiatives during Climate Week NYC and in a way, coming together with initiatives to minimize and mitigate the impact upon the environment and the climate.