The climate crisis is real. The effects of it can be felt by all citizens and businesses alike. While it will take political will and consensus to mitigate the crisis from the governance aspect, startups turning CO2 into vodka can save the climate and become the future of alcohol.
A few US-based companies are making use of a chemical process invented by physicist Stafford Sheehan. The method involves capturing carbon dioxide from the air and turning it into a liquid. This liquid form is taken, and electricity is passed through it after mixing chemicals too. Ethanol is created as a result, which serves as the most fundamental ingredient to prepare vodka.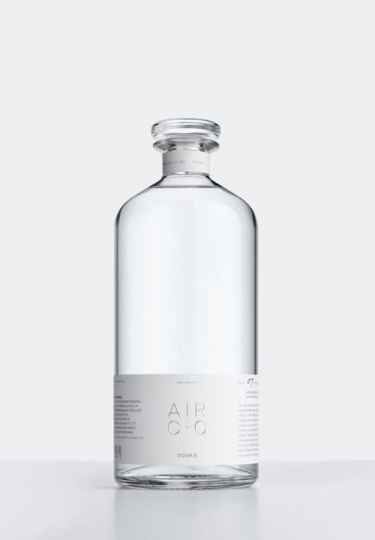 Sheehan demonstrated the process to his friend Greg Constantine, now a co-founder of Air Co., which makes beverages like these to help fight climate change. The company's research and development show that making this kind of vodka produces less carbon dioxide than what is taken from the atmosphere – the net result being a negative carbon product. Emissions are kept low by distillation powered by solar energy and minimizing the use of grain and crops during the production process, helping in a minor way towards solving the climate crisis.
The company is looking to emulate the business model championed by Elon Musk with his Tesla line – making the initial release of the product a luxury good till scaling can help make it a consumer good. New York University's Urban Future Lab collaborates with Greentown Labs and Fraunhofer USA to assist in the growth of enterprises in this field through its "Carbon to Value Initiative." This initiative gives startups a hub for 'initial development, access to venture capital, and manufacturing partners.'
There is an urgency to cost-effectively capture carbon emissions and the only way for the new technology we need to get to market is through engagement with industry
Greentown Labs CEO Emily Reichert said.
We help them de-risk it to reduce cost and get it to scale.
Urban Future Lab's (UFL) Managing Director explains how luxury goods to scaling mechanisms will eventually work for them. Capacity will be expanded on the sale of expensive liquor and other high-value products like diamonds and gems to compete with the regular lines of these products. Incubators like UFL have helped many startups adopt cleaner technologies and raise resources to help expand. The number of applications for such techniques is set to increase as corporates and startups turning CO2 into vodka rise.
With vodka and diamonds now being tools to fight against the climate crisis by trapping carbon dioxide in the air, startups turning CO2 into vodka can be very useful. The scientific awareness and market for such goods have enough prospects for clean-tech incubators to keep funding them.