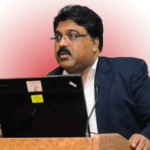 P. Rajan Mathews is a passionate Food & Beverage senior management professional involved in nurturing, growing, and developing the next generation of brands in the global packaged Food & Beverage industry. Presently, he is the Chief Brand Mentor at NEXT Food & Beverage Brands and runs a boutique brand consultancy firm focused on the packaged Food & Beverage industry.
India is among the top five markets for packaged food globally. With the growing needs of consumers, the demand is expected to increase in the future, meaning- the competition will intensify.
The attitude, behavior, and purchasing habits of Indian consumers are changing—and many of these new ways will remain post-pandemic.